Fall Home Improvement and Home Maintenance Projects
Posted by Jennifer Fahey on Wednesday, September 5, 2018 at 2:47 PM
By Jennifer Fahey / September 5, 2018
Comment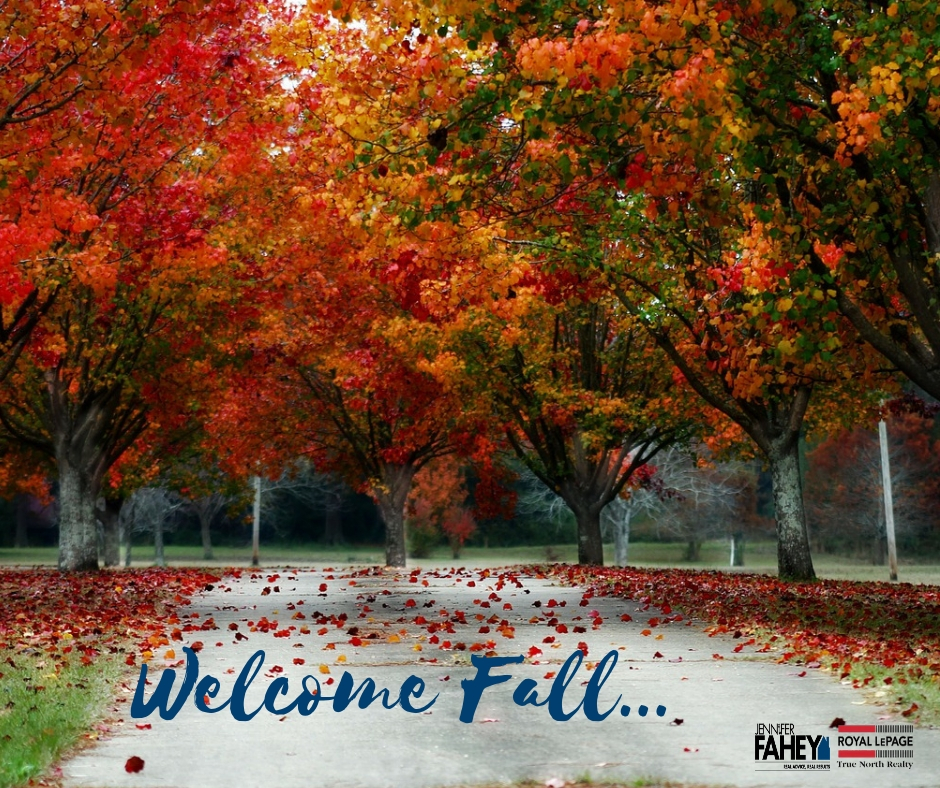 As the weather gets cooler, you might want to catch up on some home improvement and home maintenance projects before winter sets in. Here are some projects that you need to put on your list and tackle sooner rather than later.
Make any necessary roof repairs and replacements
If there are any leaks or gaps on your roof, snow and ice will find its way in, so start replacing any missing or loose shingles before the first snowfall. Should you have the needs to replace your roof, consider roofing that is durable and can withstand snow and heavy wind, such as asphalt shingles.
Repair cracks in your driveway and walkways
Fill in any small cracks in your driveway and walkways before winter arrives. Small cracks can quickly become large cracks if not properly filled in.
Clean and seal your deck
Make sure to do a safety check on your deck. Walk around the deck and sprinkle water on several different areas. If water soaks into the boards, that means that it's time to reseal the deck. If water forms a puddle or beads up, that means that the deck is repelling water and will be safe for the winter.
put away patio furniture and outdoor decor
Patio furniture and outdoor decor is at high risk of being ruined if you leave it outside during fall and winter months. Why have an unnecessary need to repurchase outdoor furniture when you can prevent them from being ruined? So be sure to put away your outdoor tables, chairs, lights, and other valuable furniture. Some opt to purchase covers patio furniture, however, it's still a better idea to stow away in a shed, garage, or basement.
Check your home's heating system
Your heating system is an integral part of your home in the winter, so it's important to make sure that you cross it off your fall home maintenance checklist. Check your heating system to ensure peak performance and discover any minor problems now before they turn into larger repairs. If your heating system does need to be replaced, make sure to look for the Energy-Star label for the best standards money can buy. For even more energy savings, go the extra mile and consider installing a programmable thermostat,
Clean your fireplace
If you have a fireplace, proper inspection is key to ensuring its safe operation. Proper maintenance prevents chimney fires. Make sure that it's cleaned at least once a year if you use your fireplace a lot during the winter.
Clean gutters and downspouts
Cleaning your gutters and downspouts before winter sets in is very important to prevent ice dams during the winter. When cleaning out your gutters, remove any leaves, twigs and other debris that could prevent proper drainage. After this, flush your gutters with water, inspect the joints and tighten the brackets if necessary. You might also want to consider using a gutter guard for a more permanent solution.
lawn maintenance
Don't forget the lawn! It needs to be prepared for its long winter nap. Rake leaves and aerate the soil to keep your grass and garden beds from suffocating. To make cleaning up the yard easier, see to it that the grass is also cut down to about 2 inches so that leaves will just blow across it and not accumulate.
Get your home ready for a stress-free winter today!