How to sell you house fast: Top tips on getting your home on top of every buyer's list!
Posted by Jennifer Fahey on Wednesday, September 27, 2017 at 1:46 PM
By Jennifer Fahey / September 27, 2017
Comment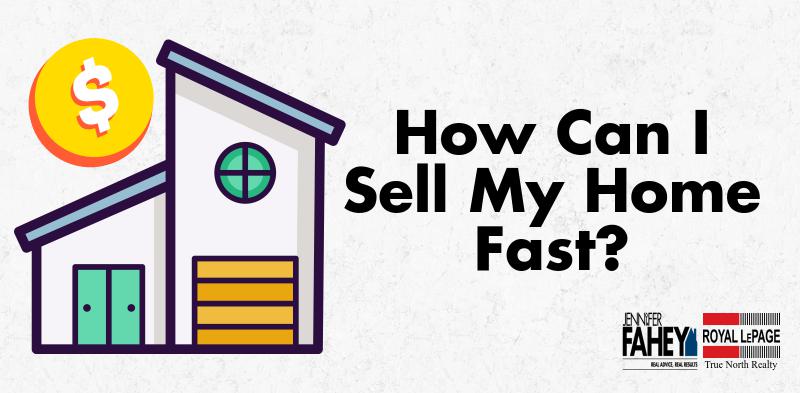 Home sellers always aim for one thing - selling their home as fast as possible. In neighbourhoods with lots of homes for sale, sellers must be willing to take their efforts up a notch in order to beat the competition and make sure that their home is on top of every buyer's list. Here are some of the easiest and inexpensive tips on how to achieve your goal in selling your home in no time.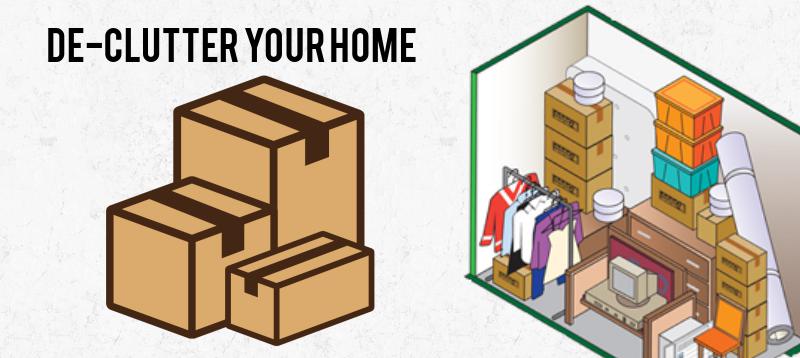 De-cluttering your home gives way for space to be showcased in your home. It gives the buyer an idea of the areas in your home that they can utilize for the items that they'll be bringing in once they move in.
De-cluttering is also a way to eliminate the potential of buyers seeing your home as messy or unorganized which might otherwise cause them to steer clear of putting your home at the top of their list.
Clear your kitchen counters, night stands, coffee tables, etc.

Organize closets, shelves and other storage spaces.

Consider renting a storage unit for the sale period.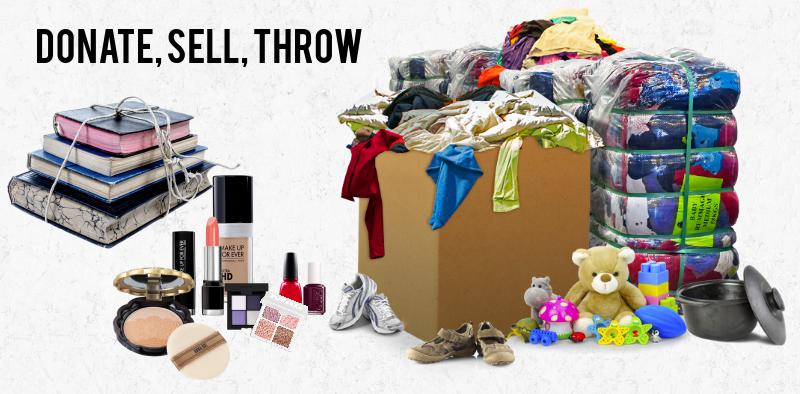 While de-cluttering, you'll find that you may have accumulated things that you don't need or use anymore. Sort them out to see whether they're fit for donating, selling, or throwing away. Here are some tips:
Donate or sell clothes and shoes that you haven't used in 1 or 2 years.

Donate or sell toys, gadgets and kitchen items that are in good condition. Throw away ones that are broken or worn-out.

Donate or sell old books.

Donate or sell furniture that you will not take with you.

Throw away expired food items.

Throw away expired makeup, medicine, etc.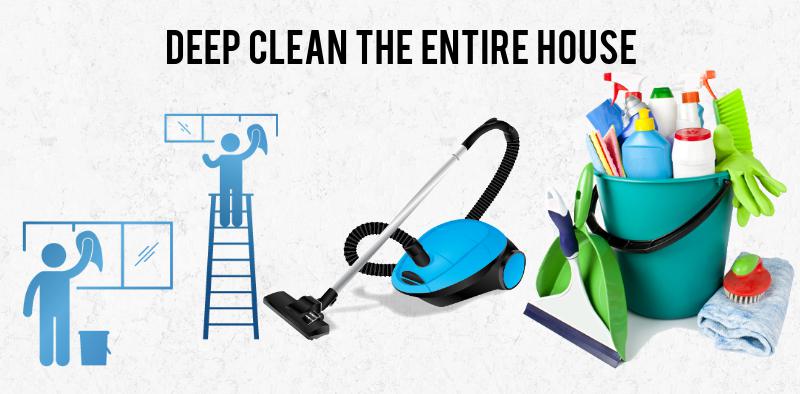 This step is key! The one thing that's sure to deter homebuyers is an unkept and cluttered home.
Detail your house like you would your car.

Don't leave out dusting your furniture and cleaning or replacing your carpet.

Clean your windows and pressure wash the exterior.
Doing this one room at a time is the best tip if you're doing this step on your own. But you might also want to hire a professional to do some of the really tough stuff!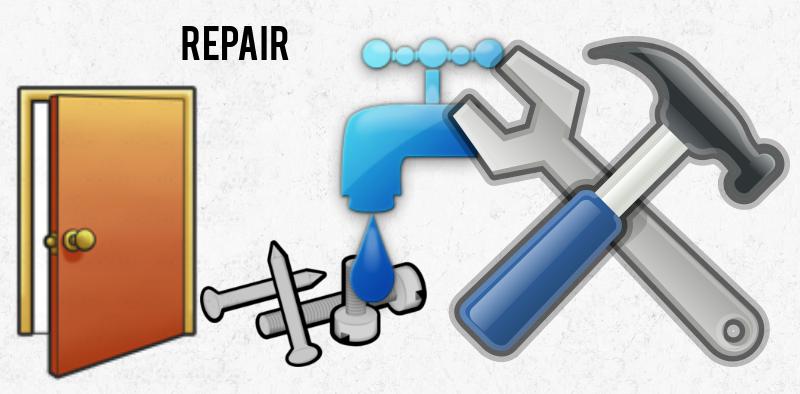 Having your home shown with all its flaws is a complete deal-breaker. Buyers usually zoom in on things that should be fixed if they ever buy your home. This translates to them having to spend more on top of what they will be paying for if they ever consider buying your home
Creaky doors, leaky faucets, cracked tiles and stuck drawers are some of the things that you can repair. You can also hire a professional to fix some of the major repair jobs.
Don't forget to address any other issues in your home, like wood rot, faulty appliances, popcorn ceilings, etc.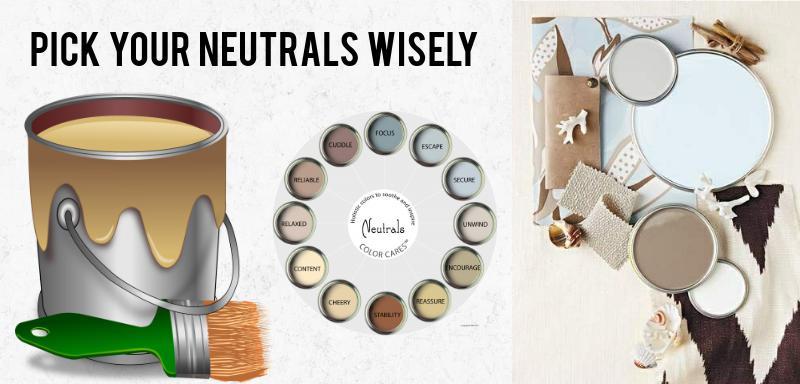 Let's face it, not everyone likes vibrant colors on walls, so now is not the time to experiment and paint your living room wall that bright turquoise color that you've been eyeing on.
Not to worry, this doesn't mean that you have to go all-white either. Check out some paint samples that go along the tones of taupe, beige, ecru, guilford green - the list goes on!
Choosing a neutral color will make your home seem lighter and bigger. This also makes everything else look really put together and definitely creates a sophisticated tone in your home!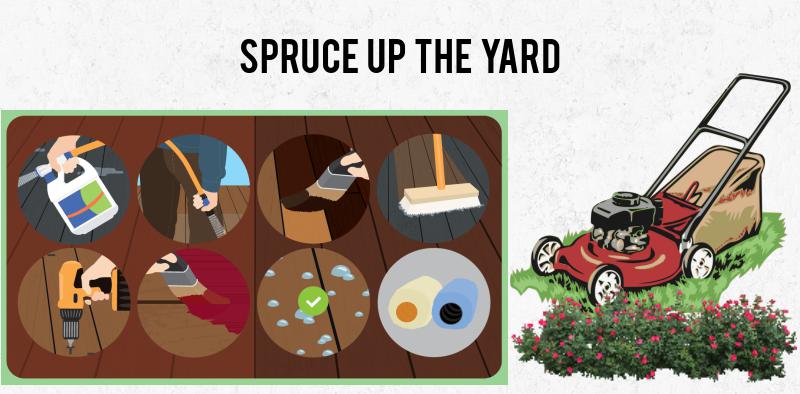 The first thing that the buyers see when they check out your home is your yard. Give it the same treatment as you would give the inside of your home.
Power wash sidings and walkways.

Mow and maintain your lawn.

Mulch the landscaping.

Update your house number.

Add a few pieces of furniture or clean and repair ones that you already have there.

Clean, repair and stain patio decks.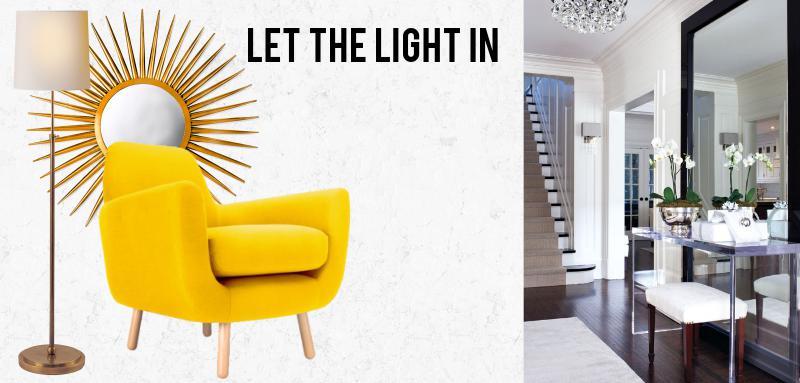 A dark room can feel small, cluttered an uninviting. Open up your windows and blinds, and turn on the lights for a welcoming feel.
You can also add mirrors and lights where you need them. Wall mirrors make a room look much bigger and lighter.
Consider putting some mirrors up in smaller rooms or hallways. As for extra lighting, put lamps on dark corners and put soft lighting in the bathroom to create a warm glow.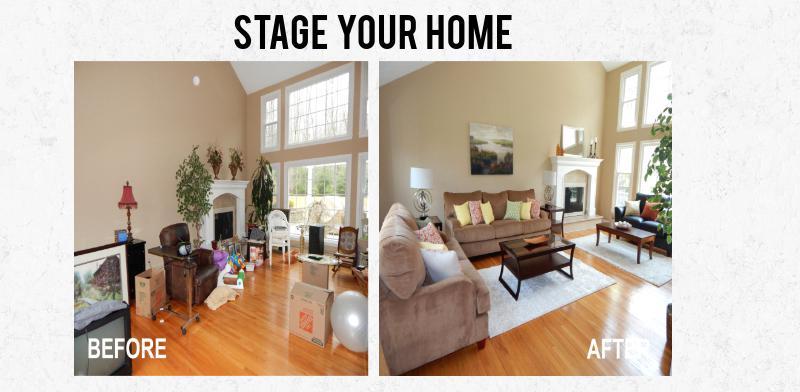 Let your home speak to your buyers. Your goal is to create a soothing space that allows buyers to visualize themselves or their own family and lifestyle in the home.
Our homes are personal, yet how we live is not how we sell. Our homes represent who we are - they are life-sized memory books of our travels and experiences, they trumpet our likes, our dislikes and our beliefs.
Staging your home aims to make the home speak to everyone else, in a compelling and positive way.
ADDITIONAL NOTE: Want to see something Funny? Check this out. After writing this, I went to several top REALTOR sites around the globe and their advice (while maybe said differently) is EXACTLY the same. Gregg, a REALTOR in Santa Cruz CA. Carolyn, a REALTOR in Gainesville, Virginia. Notice how the advice is REALLY similar? That is because there are some common principles that apply towards getting your home sold fast and for the best price regardless of the market.