Relocation Tips
Posted by Jennifer Fahey on Wednesday, April 17, 2019 at 5:50 PM
By Jennifer Fahey / April 17, 2019
Comment
Whether you've landed a new job in a new city or you're simply ready for a change, relocating is surely an exciting adventure. You just have to get there first - and we're here to help. Here are some helpful tips for successfully relocating without losing all your marbles.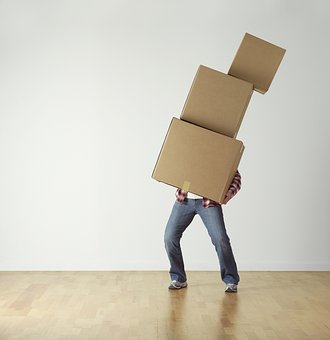 RESEARCH
Before you move, research as much as possible about your new city. From restaurant suggestions and local businesses to recreational activities and social clubs, you'll find a wealth of information about your new home on the internet. I also suggest visiting the area and exploring the city for yourself. Speak to locals, ask questions, look at maps, and drive around neighborhoods to get a real feel for the area.
FIND A NEW HOME
At least a few months before you move, contact a local real estate agent in your new state to help you find a home. Regardless of whether you're renting or buying, you'll need someone who's an expert in the area's housing market to show you around. Realtors possess a deep knowledge of the market and can narrow down your search, so that you spend less time looking at houses and more time preparing for your move.
The real estate market varies widely whether you are coming from the US or from across Canada. While interest rates in Calgary or Seattle are likely very similar, the availability of homes in Roanoke VA or San Francisco or Vancouver often look nothing like Fort McMurray. A local real estate professional is your best resource.
HIRE A REPUTABLE MOVING COMPANY
With so many moving companies available, hiring the right one can be tricky. Ask friends, family and neighbors for recommendations to see if they've had good experiences with local movers in the past. It's also important to double-check a moving company's online reviews and ratings. Contact three to four moving companies about your upcoming relocation. Each company should perform either an in-person inspection or a video survey of your belongings before giving you a quote. Compare prices and be sure to pick a moving company that offers more value for your money.
GATHER ALL RECORDS
Don't forget to pack important documents before the move in a separate and clearly labeled box or folder. These documents should include birth certificates, tax forms, health records, school records, etc. Make sure all records are in a safe and secure place at all times.
PACK, PACK, PACK!
Start packing as soon as possible! If you're planning to pack yourself, don't procrastinate. Not only will you have to box up all belongings, but you'll also have to spend time deciding what to keep and what to toss. Remember: the cost of your long distance move will be based on the overall weight of your things. The less you bring with you, the cheaper your move will be. So, with that in mind, start the packing process by eliminating all of your unused clothing, out-of-date electronics and any items that you will end up not having any use for. Sell, donate, and toss out what you can sooner than later. As the weeks progress, move room-to-room and pack as much as you can. Don't forget to label your boxes. Finally, pack the kitchen and all other essentials last, as you'll need to use these items leading up to the move.
FORWARD YOUR MAIL
This is a good starting point. Several weeks before the big move, notify the post office of your change of address will get your mail sent to your old address forwarded to your new one for 12 months. You can easily update your address online and set a specific start date. It's advisable to do this at least a week before moving day.
NOTIFY UTILITY COMPANIES
Unless you want to walk into a house with no water and electricity, I suggest notifying the new utility companies of your upcoming move. This way you'll have all utilities up and running within the first week of moving in. You'll also need to call your current utility companies to make sure your cable, electricity and gas are turned off the day after you move out.
ANYONE IN SCHOOL?
Moving with school-age children? It's never too early to start thinking about schools in the new town.
Planning to move to Fort McMurray? Give me a call and I will help make the process as seamless as possible!