What are the Top Reasons Why FSBO Houses Fail in Real Estate?
Posted by Jennifer Fahey on Thursday, December 7, 2017 at 2:10 PM
By Jennifer Fahey / December 7, 2017
Comment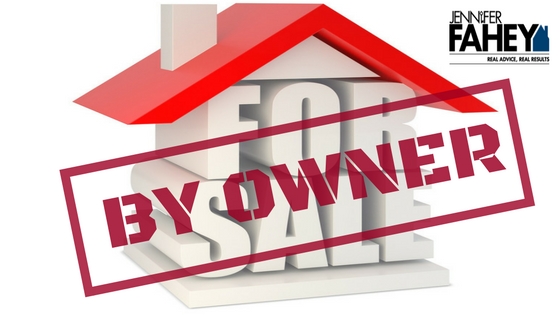 Thinking about going the FSBO route? You don't have to do it alone. A highly-skilled and qualified Realtor is here to help you out! Before you consider selling your house on your own, take the time to read the following reasons why For Sale by Owner listings tend to fail in the real estate market.
Prep Work
Preparing a home for sale properly plays a big role in the success of selling a home. One of the most common reasons why people who attempt to sell their home without the help of an experienced agent is because they have little to no idea about how to properly and effectively prepare their home before it gets listed for sale.
Some of the most important pre-listing tasks that FSBOs should do before listing their home for sale include:
Decluttering
Freshly painted rooms
Professionally clean carpets and/or floors
Complete any neglected repairs
Replace outdated light fixtures
Make sure your home has good curb appeal
Screening Potential Buyers
An experienced real estate agent talks to buyers and sellers everyday of the week for a living. This means that they have a certain mastery of how to do this, and they definitely have a keen sense when it comes to screening potential buyers. A perfected craft is always the best option rather than taking a stab at doing it yourself. This is another factor that plays a big part on why FSBO sales tend to fail. The homeowner doesn't have the same expertise in screening potential buyers like an experienced agent has. They are unable to quickly identify unqualified buyers, because they do not know how to ensure whether or not a buyer is pre-approved, or at the very least, pre-qualified. Since this is the case, much valuable time is also wasted on dealing with tons of unqualified buyers.
Handling Property Inquiries
Real estate agents spend much of their day answering inquiry after inquiry about properties from buyers whether via phone or email. They also coordinate showings for their listings where they are also asked specific questions about the property. Practice makes perfect - so since a real estate agent gets to answer property inquiries all day, they are the best person who can talk to buyers about what they want and need to know about the house that you are trying to sell. This is their trade, and they make time for anyone who is inquiring about a home.

The homeowners on the other hand, might tend to fail at this area because they just don't have the time or availability to answer all the inquiries about their home, or take time out of their day to conduct showings to those who request one. Home buyers and buyers agents want quick responses on their inquiries, otherwise, they will often move onto the next potential property.

Give Buyers Some Space
One of the primary reasons why FSBO sales fail in real estate is because the homeowner doesn't give the potential buyer the space that they very much need when they view their home. You are the homeowner, so it is understandable that you love your home and can talk about how great it is for days on end. However, what this typically does to potential buyers is make them feel pressured - and most home buyers definitely do not like to be pressured when they check out a home. Giving a potential buyer space allows them to be able to speak their mind about the property without worrying that they will hurt the homeowners' feelings.
Negotiating
One of the most important gems that real estate agents learn throughout the licensing process is how to negotiate offers/contracts. They know the ins and outs of a real estate contract, and are very efficient when it comes to adhering to deadlines.
More often than not, the homeowner might not have the same strong understanding of real estate contracts as a real estate professional does. They may not know what they are agreeing to, and there's also a strong possibility that they are unable to grasp how to effectively negotiate certain parts of the contract. For one thing, a lot of the terms on a real estate contract could definitely be new information that the homeowner is still trying to get a hang of. Real estate contracts are loaded with lots of clauses, timelines, and also many common contract contingencies, such as mortgages and inspections.
Now that's real and sound advice. More to come!